Aaron Lee Soon Yong

Singapore

Disquiet

When the pale, dull-haired girl steps

to the front of the economy rice queue

with her mother, she presses her nose

against the glass, looking left right left.

Steaming mounds of food in scratched metal trays.

The mother barks an order, points and keeps

a white-knuckled grip on the girl's gaunt arm.

I imagine saying I'm so sorry, take care.

She looks about six, waiting to go too,

her own take-away box.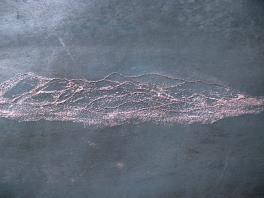 detail of Diasporic Waters - Joy Enomoto - 2014

Baninnur: A Basket of Food

Biography

Aaron Lee Soon Yong is a prize-winning poet, writing mentor, community organizer, and banking lawyer. His first poetry collection, A Visitation of Sunlight (1997), was voted one of the year's best books by The Straits Times. He has co-edited several poetry anthologies including the best-selling No Other City: The Ethos Anthology of Urban Poetry (2000). Lee's work has been published internationally and performed at festivals and readings in Australia, Malaysia, Germany, the Philippines, and the United States. His poetry collection Five Right Angles was a finalist in the 2007 Singapore Literature Prize awards. Lee and his wife, Namiko Chan Takahashi, an artist, live in Singapore.