crossed cultures - special issue

Jing Li at Junior School Assembly

she'll give

the mihi

to everyone here

It's quite long

but she knows it all

by heart

and how her Grandma

will smile to hear

Cantonese too

Two tanka

cold sea wind

in your hair

but shorts, t-shirt, feet bare

yes you're back

in your own Manilla

in your nun's robe

are you staring through sea mist

at where the moon

might in its fresh

transformation be?

Yum char

no no none of those things

they keep showing in baskets,

aren't there menus? I can't

use chop sticks. that's really

a chicken's foot? those

three plates of custard tarts

please,  not on the lazy susan,

in front of me for my meal.

what's in the tanks by the wall?

lobsters and fish? I can't

bear to look! where's the Earl Grey?

or the milk? why's it so noisy?

Bernard Gadd is a retired high school teacher. He was in the forefront in the 1970s in advocating and demonstrating a multi- and bi - cultural approach to teaching, including editing several anthologies of NZ and Pacific literature for schools. Some of his poetry is inspired by his Birmingham forebears. The most recent collection of his poetry is "End of the snapshots" 2007.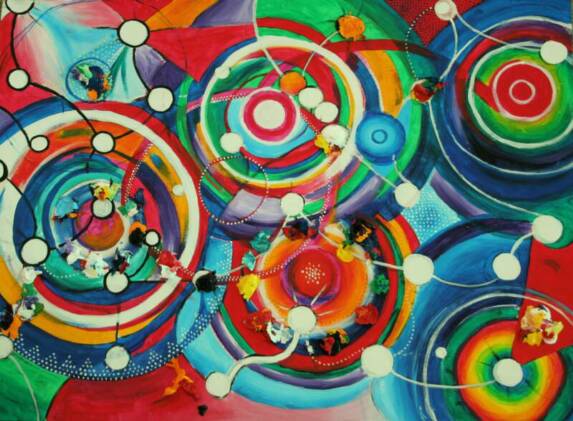 Featured Artist Fiona Holding