Erena Shingade

Aotearoa/ New Zealand

Cover Image - Pauline Wu 2017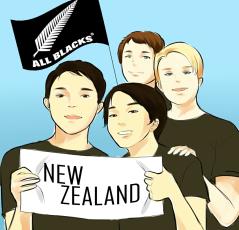 Screensavers

(avoiding all stain of worldly things, their hearts as tranquil as white lotus)

*

The white wake of a boat rowing away at the break of dawn.

*

Water clear in the jade stream; moonlight white over Cold Mountain.

*

Calm clouds, untethered, grow and shrink as they will.

*

Snow clears: jade needles on the pine trees; mist warms: green tendrils of healing herbs.

*

Deep night: the moon lights the way home. Wild rice ripens under fragrant dew.

*

Cold bamboo shadows encroach upon the pathway stones.

*

A sputtering lamp in an ancient temple on a cliff of stone.

*

Above the bank, an ancient Qin road; facing the hall, a ruined Han tomb.

*

From a tall pine, the last cone falls; in the deep well, ice traces grow.

(Sources: Charles Egan, Clouds Thick, Whereabouts Unknown: Poems by Zen Monks of China; Man'yōshū (Collection of Ten Thousand Leaves), an anthology of Japanese literature circa 759.)

Erena Shingade recently completed an MA thesis on the Zen Buddhist poetry of Richard von Sturmer. Her writing has been published in magazines such as Landfall, Minarets, Mimicry, Brief, Atlanta Review and Ka Mate Ka Ora.