crossed cultures - special issue

Jill Chan was born in Manila, Philippines.  She migrated to New Zealand when

she was 21, and started writing poetry a year later. Her first book, The Smell

of Oranges was published by Earl of Seacliff Art Workshop in 2003. Her poems have been published in New Zealand magazines Poetry New Zealand, JAAM, Brief, Bravado, Trout, Southern Ocean Review, Spin, Takahe, and some other magazines.

Her second book, Becoming Someone Who Isn't, was published by Earl of

Seacliff in July 2007.

Birthplace

Small, divided

to fit my palm,

not wholly given up

yet ready to be shadow.

Whenever I'm touched

by another, I ponder

on memory's sometime

refusal to light.

Native lines held in,

perimeter of heart.

Dearth of sky

and water.

Tourist

With time to myself,

the absences around me,

these gates to break through,

where to go

to leave everything behind,

as if we ourselves

are places to discover,

both the eternal tourist

and the city

where we recognise the streets

enough to get lost in them.

Second Language

Sometimes I catch

and call a language

that isn't mine,

stepping behind

a dream, raking

burning leaves,

or entering backdoors

one after another

after another drops off

the edge.

That can be freedom

but sometimes it flies

toward a closed window

suddenly caught

without strange recourse

or the clarity of glass,

the way I can only see

so far.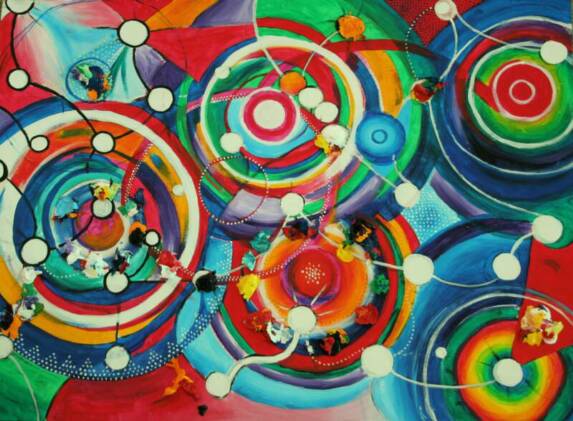 Featured Artist Fiona Holding