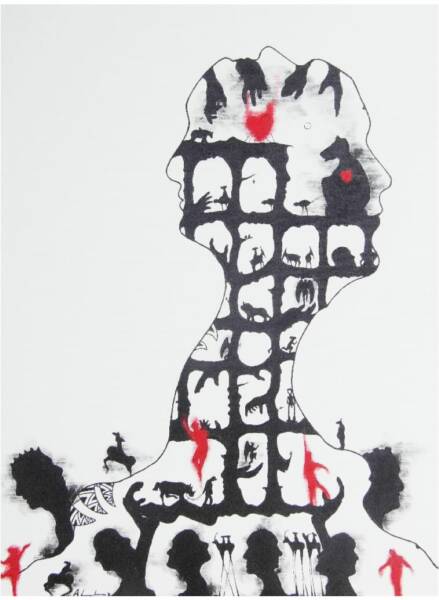 from: Angipanis of the Abanimal People - Andy Leleisi'auo

The Vet

Does the red or the blue

Go best with this dress?

He wishes to ask his wife,

But

It's out of the question,

Horsing round in her shoes,

He slides stockings on

smiling.

He puckers his lips,

Pelican pink or sultry salmon?

He wishes to ask his daughter,

But

It's out of the question,

Monkeying round in her makeup,

Handbag's a

No brainer,

Crocodile black.

He clip, clops,

To his red pop top

Glides

To his blue Vet Shop,

And steels himself

To neuter their black fluffy cat.

Janet Keen is a Mosaics and Fine Arts, Mixed media Artist and Art Teacher. Janet

Operates a home based business with an open studio/classroom/gallery and mosaic garden to visit. She organises mosaic mural projects for schools and community groups. Janet writes creatively for fun and would like to write and illustrate poetry for publication.