Jessie Rae Tedtaotao

Hawai'i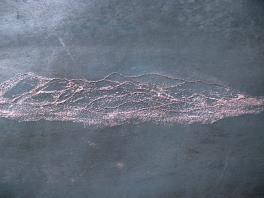 Baninnur: A Basket of Food

Biography

Håfa Adai! My name is Jessie Rae Tedtaotao. I am a twenty-three-year-old Chamoru from the island of Guam! Every day, islanders go through their own amount of struggles and deal with them in their own way—I write about mine! I started writing poetry around the same time I started learning how to multiply! I guess the writing part stuck more, heehee!

In elementary school, I was told that my projects that included poetry were great pieces of work, and by middle school my teachers would include my writing assignments in the school newsletters. When it came to high school, my English teacher really enjoyed my poetry and shared it with her colleague who was also the co-founder of Guam's first and only slam organization. He asked to read my work and invited me to check out the slams sometime. I was introduce to slam poetry in March of 2008, at the age of seventeen. A lot of my pieces were conscious poems about my childhood, my times of loss, the struggle of my people, even the fact that my island was about to be stomped on by a military buildup. The feeling of sharing your stories and seeing a crowd feel the same way as you was the reason I fell in love with the slam scene.

I was a returning poet for about three months more before they invited me to join the movement as they shifted toward the high schools. We began our workshops, our in-school slams, and doing an outreach to inform students about the movement as well as the art itself. Poetry healed the relationship I held with my mother, helped me voice my forgiveness for my father leaving, and also reveal a childhood tragedy that I had kept hidden for a lifetime. Writing has and always will be an outlet for me. It has helped me grow and be able to accept the struggles and hardships of life. No story should be silent or hidden: Your voice is a part of your identity.

detail of Diasporic Waters - Joy Enomoto - 2014