Karlo Mila is a NZ-born Pacific woman poet of Tongan and Palangi descent.  She also has ancestral connections to Samoa.  Karlo is the mother of two young boys and is married to epidemiologist, Dr David Schaaf.  She is a PhD student and is actively involved with a number community groups, as well as balancing motherhood, writing and study.

One of the selected poems (Pulotu Wings) was written after spending time in Tonga at the funeral of HM King Taufa'ahau Tupou in September 2006.  The other (Floorshow on the Southside) was written while attending the 'Absolute Rush' holiday programme in Otara.  She ran a workshop at 'Absolute Rush' with fellow poet Renee Liang. 

In the workshop, the young people were asked to participate in a 'five senses' exercise, whereby they were asked what their neighbourhood 'smelled like', 'looked like', 'sounded like' and how it felt to 'touch' and 'taste'.  The poem was created using words (including "Helen Clark") chosen by the young people in their brainstorming exercise. 

Karlo's first book of poetry, Dream Fish Floating won the Jessie MacKay Best First Book of Poetry at the Montana Book Awards in 2006.  She is currently working with artist Delicia Sampero to create her second book.  It is in the process of being edited and will be published by Huia in the near future.

Track List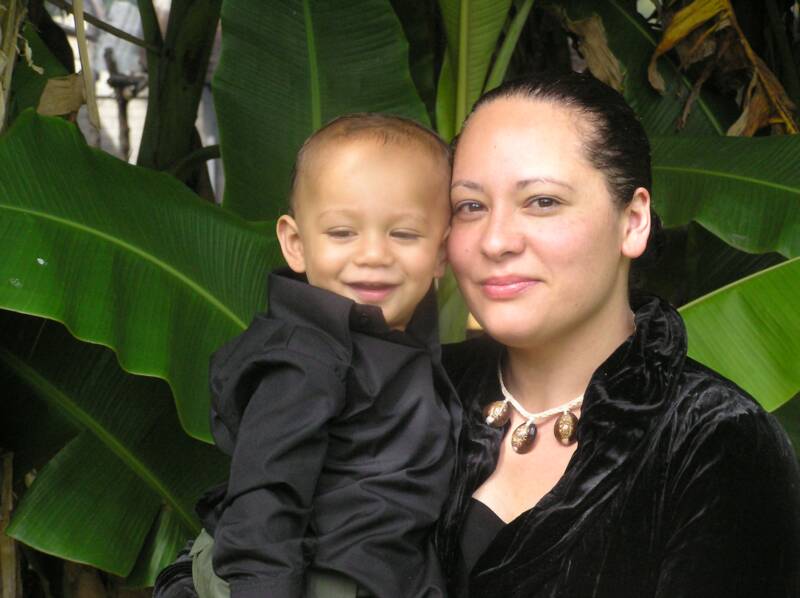 Floorshow on the Southside - Karlo Mila

Pulotu Wings - Karlo Mila