Lelani Burgoyne

New Zealand

untitled sculpture - Shane Eggleton

Lelani Burgoyne is an exciting young writer of Samoan and german descent. Leilani has been previously published in "Niu Voices - Contemporary Pacific Fiction" (Huia Publishers 2006). Leilani is currently writing her first manuscript of poetry.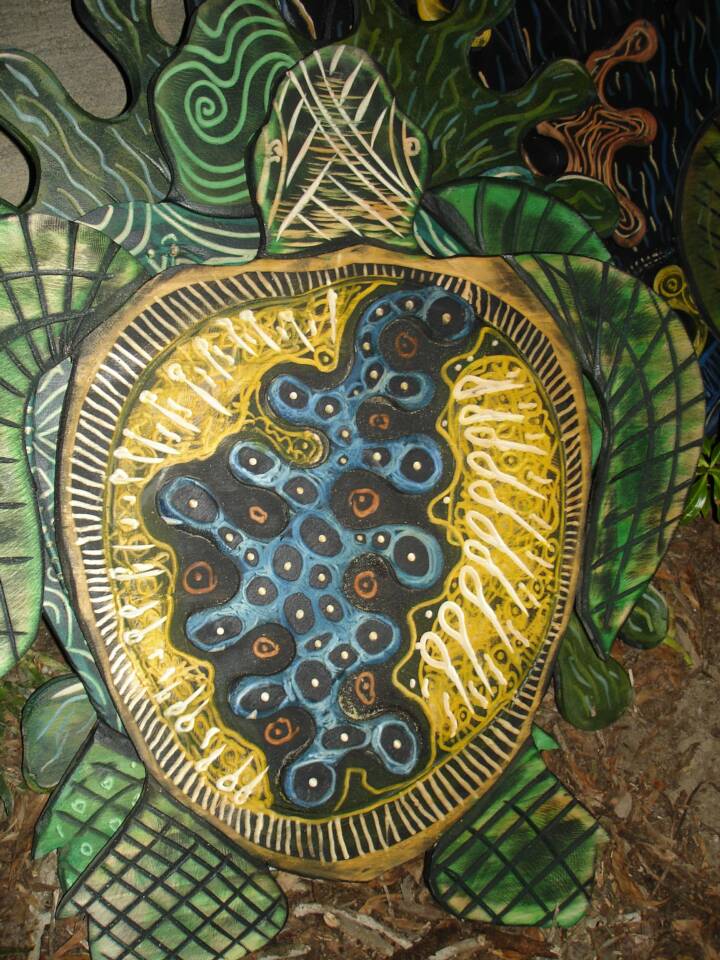 Arohanui: The love of the Gods

broken clouds        strike

  & Papatuanuku's passion

is ignited

her green eye      opens

  & writhing iris dances

as she calls to   Ranginui

in agony

love etched

in to the tips

of her     outstretched fingers

his signature scrawled

faultlessly along her

curvature

aue

obsidian thoughts

fill       the void

as the storm

dissipates

& she weeps

Tsunami...

our crushed spirits writhe in a state of serene inequity

for Tagaloa's thirst

knows no bounds

we the children of Pili  

mourn

our beloved dead

the sacred isles

awash with salt

heave with grief

& in the depths of po

we hear them whisper...

from where the tainted light

reveals the shadow's imprint

for Samoa is drowning

Samoa

is drowning

in sorrow