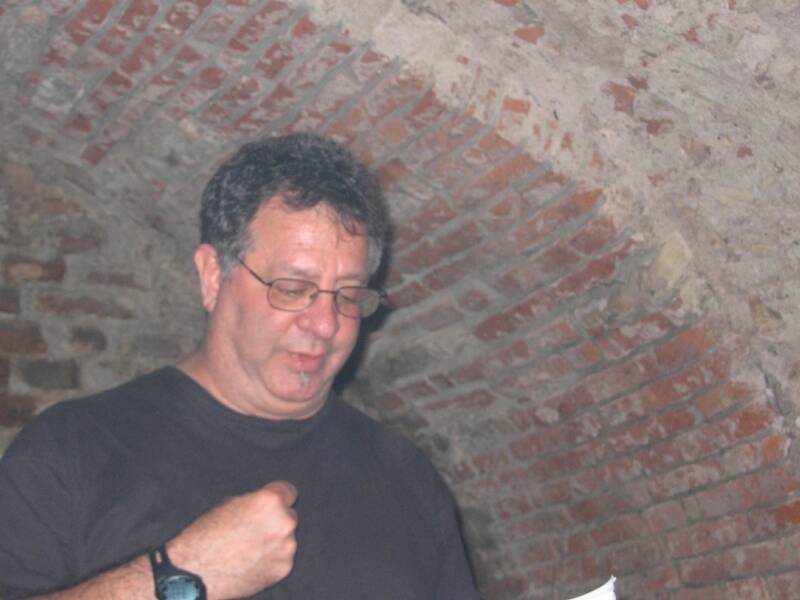 Miles showed me his trumpet - Larry Jaffe

Steel toed butterfly - Larry Jaffe

Bio: For his entire professional career Larry Jaffe has been using his art to promote human rights. He is a distinguished poet with a tremendous following who prides himself on his community involvement and care. The former poet-in-residence at the Autry Museum of Western Heritage, Jaffe has been hosting and curating poetry readings while editing Poetix Poetry Magazine (a guide to Southern California Poetry). He is the co-founder of Poets for Peace (now Poets for Human Rights) and spearheaded along with Rattapalax Publisher Ram Devineni the United Nations Dialogue among Civilizations through Poetry project which incorporated hundreds of readings in hundreds of cities globally. Jaffe is an official Ambassador for Youth for Human Rights (www.youthforhumanrights.org). Recently, he toured the Czech republic bringing his message of human rights to a variety of venues including the Jewish Museum and the Museum of Literature in Prague. Of course, as he said, he also read in a variety of bookstores, coffeehouses and bars to keep his roots in tact. Larry's dynamic work integrates a strong sense of humor along with his tough stand on human rights and freedom.

He has featured at numerous readings and poetry festivals throughout the United States and abroad including the Hammer Museum, Japanese American National Museum, Dylan Thomas Centre, Comedy Store, University of Texas, UCLA, UC Northridge, Los Angeles, Austin International, San Luis Obispo, London and Bristol Poetry Festivals.

Jaffe's work can be found in numerous publications and anthologies like Short Fuse, Off the Cuff, 100 Poets Against the War, Urban Spaghetti, Saturday Afternoon Journal, Web Del Sol, PoetryMagazine.com, Will Work for Peace, The World Healing Book, The Book of Hope, etc. Jaffe's books include Jewish Soulfood, Unprotected Poetry CD, his book of poetic noir L. A. Rhapsody and the recently released The Anguish of the Blacksmiths Forge.

Link