Mercedes Webb-Pullman

New Zealand

untitled sculpture - Shane Eggleton

I completed a Diploma in Creative Writing from Whitireia Polytechnic in 2009, and attended poetry workshops with the International Institute of Modern Letters at Victoria University in 2008 and 2009. I've been accepted into the MA programme there for 2010.

My poems have appeared in Turbine 08, 4th Floor (2009), Reconfigurations (2009) and other various online ezines; in print in Mana magazine(Oct/Nov 2008), Poets to the People (2009) and the Readstrange Handbook (2010). I read at open mic sessions on the Kapiti Coast.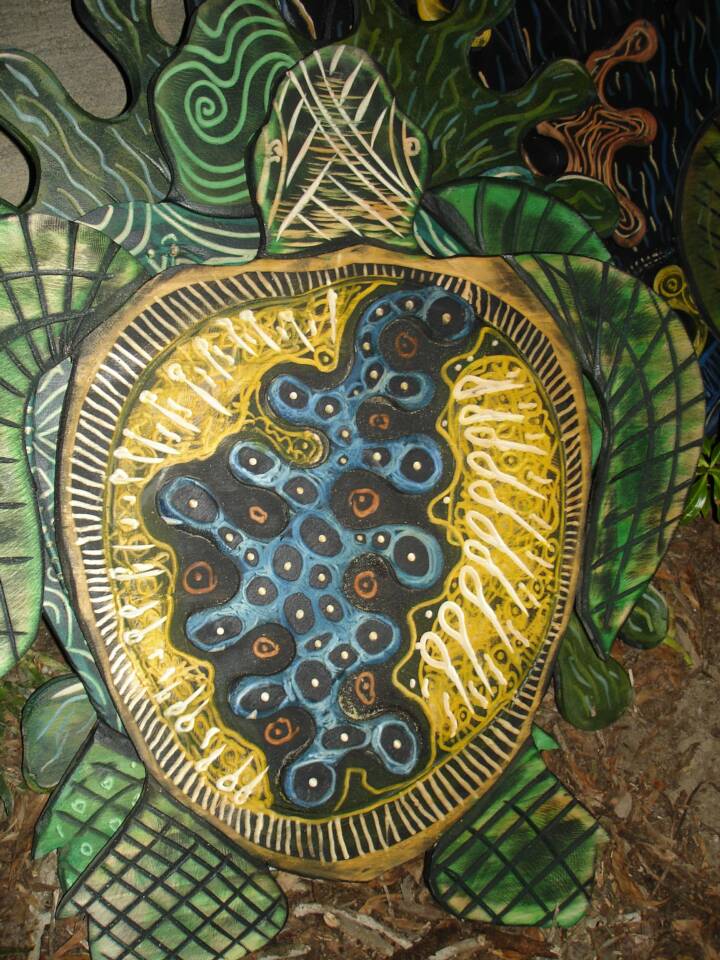 waiata of Te Toki a Tapiri

I was totara and grew

high above Whakaki lagoon

I held sky from earth

roots fed by Papa, nursing mother

crown tossed by Rangi, stranger, father

one day the priest came

after necessary ceremony

he called the sacred question

he waka ano tenei?

is there a canoe here?

though hesitant, I was impelled to answer

adze blows followed

like steps along a road

waka taua, vehicle of war

made to keep peace - eternal tension

of opposite. it was good to lie down

for a change

you moved me. you carved me

embellished and decorated me

with strong hands

but you never used me

I pulse and hum with power still

he aha tau? what do you want?

he aha te mahi maku?

what work am I to do?

I am the axe that drinks waves

made with blood in mind

he nui toku mate-wai

I am very thirsty

ko hea tenei?

what place is this?

no-one reads the songs

I'm not needed here

kauaka ahau e puritia; he hiahia noku kia tae ki te kainga

do not keep me; I want to get home