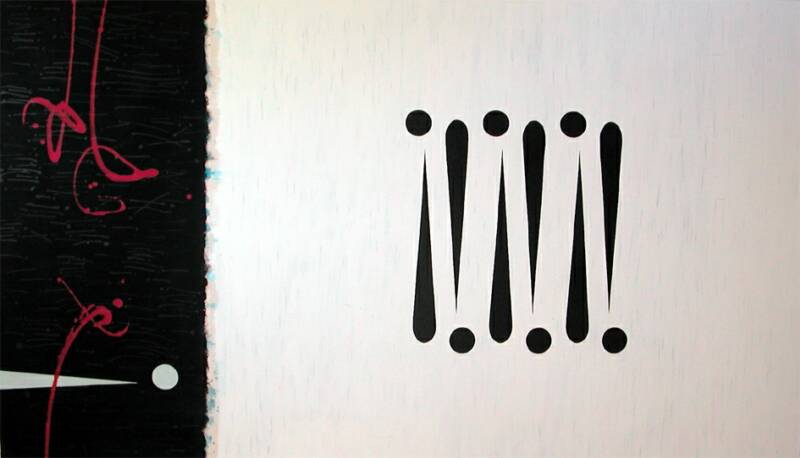 Mua Strickson Pua

New Zealand

Mua Strickson-Pua Aotearoa born Samoan Chinese ancestoral villages of Malaela Upolu and PapaSataua Savaii. Canton China. Aiga/whanau Purcell, Pua, and Laiman.

Co founder of STREET POETS BLACK 1982 Maori & Pacific Islands street theatre telling our stories. Formerly based in Palmerston North. North island "Polynesian Time" tour of 86.

Pioneer of P.A.T.H. Pasifika Art & Therapy for Healing programme at Tagata Pasifika Resources & Development Trust working with at risk youth, damaged families, and Pacific nations communities. 1995-2005.

Producer of CAFE SPACIFIC venue to Pasifika Hip Hop and Poetry 1996-2002 Karangahape Rd the only Pacific Hip Hop & poetry venue promoting Pacific artists for the community telling our stories. Hosted by Pasifika Poets Collective.

Community Arts Curator Tagata Pasifika Space Karangahape Road 1996-2005.An opportunity for students and family members to tell their personal stories through their individual or group exhibitions. Aiga/whanau exhibitions are welcomed.

Producer of Samoa House Pasifika Hip Hop & Poetry venue 2003-2005

Hosted by Pasifika Poets Collective.

Radio projects:

Koori Radio Sydney fortnightly 10 minute slot 2004-2005

Niu FM Breakfast Show Gig guide fortnightly 2003-2005

Reo Atumotu 1593 Breakfast host, Sports, & Youth programme producer 1994-1998.

Otago FM Student radio Pacific weekly hour show DJ & Producer 1987-1989.

* Have always incorporated poetry & Pasifika Poets Collective for readings and performances.

I am a performance poet, exhibited artist via Lavalava Arts, Story teller, Comedian, Free style rapper/MC, and Community Arts Curator.

KAUPAPA: Telling my Pacific stories via Pasifika Hip Hop, Arts, & Poetry. Empowering, Educating, and Entertaining.

SHOPPING FOR POETRY IN APIA

What

a strange notion

to shop for poetry.

Yet

that's what I did

in Apia for a the whole day.

Looking for inspiration

insight maybe even Samoa.

The approach of angry Samoans

concerned now.

Yet a deep felt love

for our peoples plight.

Moral dilemmas of third world

nation swamped.

Pacific writers

now prophets of doom.

Fore casting the final

sunset in paradise.

Oh sons for the return home.

Why was Eden revisited?

SHE

SHE

works her hands

on the factory floor.

Sweat pours down her body.

Air tight suffocation.

Clock in clock out.

Spasmodic moments of freedom.

Wage packet goal of survival.

There are children

to feed.

Rent

to pay

for a roof.

Electricity

switched on

and off.

Her Church choir

echoes.

Family fono

on Wednesday.

Aunty Lisa's

funeral.

Her nephew's

wedding.

Second cousin Joe

facing Court again.

Ioane wants 

a guranteer.

Talosaga

beats his wife.

Drinks

to escape the pain.

Children

come unstuck on glue.

Samoa house project

back home calls.

Hire purchase

on the car rolls around.

Samoa there

New Zealand here

SHE

is caught

in between.

SHE

AUCKLAND

Auckland

your streets

are cold.

Auckland'

multiracial

city of the world.

Beneath

your respectability.

A price

has been paid.

There is

no housing crisis.

Unemployment

is not working.

Black

is not white.

Hungry people

eat out of your

rubbish bins openly.

Supposed sedated

mental health clients

roam your streets

lost and unloved.

A generation

of lost street people

are no longer

invisible.

Elderly beggars

leave their stench

of poverty and injustice.

A price

has been paid.

Auckland

your streets

are cold.

HIKOI 2004

Mokopunas

I marched

with yous

in my heart.

Quietly

contemplating

your futures.

Saddened

you too

will walk.

Through these

painful pathways

of injustice.

MORNING

MOATA'A

Outside the sweet voices of children

playing.

I smell the fragrance of life

from kitchen to the busy road.

Time to explore another day

in Samoa.

TWICKENHAM

A continual hum from that steady stream

of traffic converging on London.

Double glazed windows remind me

its winter time here.

Slowly awakening thinking

why did I watch that movie?

GREY LYNN

Che'den Sofi

softly stirs in his sleep.

Jane Filemu

footsteps quietly advancing.

Papa

its morning

breakfast

wake up?