Tui Taonga 1-5 Penny Howard

Terry Moyle is an experimental poet and professional artist. His debut book, Cominghomeland (Auckland: Ducks on the Wall Publishing), was published in 2011. Although Terry has been creating new forms of poetics for over a decade he has only recently started to make this available to an audience. He has an MA Hons (English) from the University of Waikato and resides in Kaiwaka, Northland.

New Territory/Tearatory

Discovering new ways to create original poetry, even new genres, has been a preoccupation for some time. The format of traditional poetry magazines is a genuine restriction for publishing many forms of new poetry, with websites offering a dynamic quality that better suits the diversity of experimental work. Also with 'experimental work' is the notion of the laboratory paradigm; the requirement to prove and test the viability of new poetic forms. The commitment to this goal has also resulted in a diversity of work, some examples of which are featured in this issue of Blackmail Press.

Accordingly in this introduction one briefly notes the structures and characteristics of the types of poetry rather than content (which is considerable). The last decade has involved much investigation into the role of typeface, the poetics connected with cartoon strips and graphic literature, and the use of symbols and pictograph through a wide range of visual poems. As well the development of 3D poetry has explored the effects of proximity, sequence and deconstruction of how poetry is experienced. Many of my 3D poems are abstract or are created as faux artifacts of real-life objects. Included here for readers is a complimentary downloadable 3D poem, Tearatory, which is polymorphic in its role as illustration and in its assembled 3D manifestation. It can be printed out on heavyweight paper and constructed for 'correct' reading

.

I hope the poems selected prove both interesting and challenging.

Terry Moyle, 2012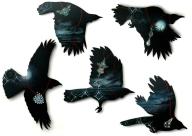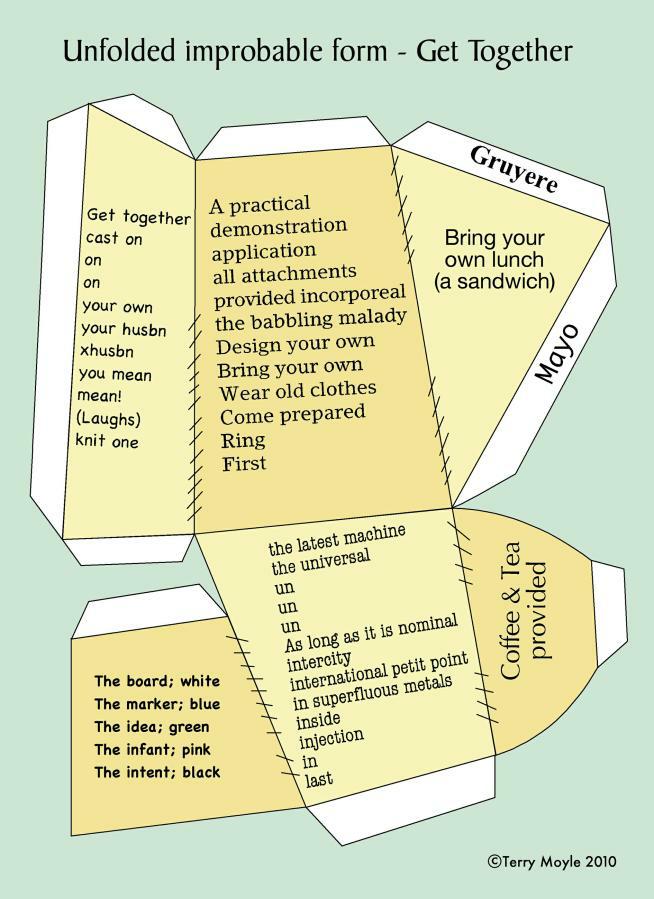 Click Link to download PDF of 3D poem Tearatory