blackmailpress 6 ISSSN 1176-4791

nzpoetsonline.com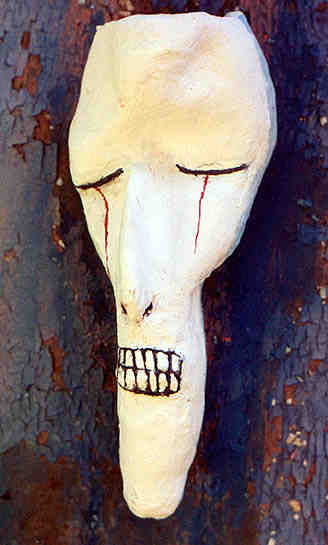 Kia Ora, Welcome,

Issue six sees the return of Jayne Fenton Keane, Brian Flaherty, Carole Nelson Philips & Richard Zola.

Features NZ Guests :

Rangi Faith, Micheal O'Leary, Trevor Landers & Kath Hayward Nathan.

Features International Guests:

Puja Goyal (India) Terry Lowenstien (USA) ,

Rochelle Hope Mehr (USA), Rhymemaster (USA).

Featured Link: Evasion - James Goram returns!!

INTERNATIONAL SPECIAL GUESTS

Clay Mask

Christina Conrad